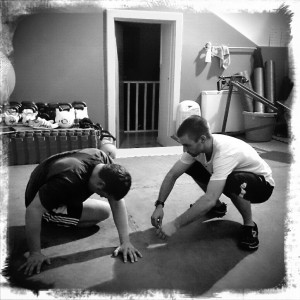 Standard Prices: £30 per session
                   Block Price: £140 for 5 sessions
                                            £250 for 10 sessions
Take everything you know about Personal Training and throw it out the window. We do not just prescribe a workout that will 'Kick your Ass' that day. We have a personalised class experience for that.
Many things can change before, during and after a PT session. We have to remember this and adapt the work we do. To fit YOU and your individual issues. It could be simple goal based but is almost always made more difficult if we do not tackle the less obvious issues first.
We will switch you on to your true potential and have you enjoying life more.
All through movement.
A lot of the work we do, can also be done via the interenet. So online PT is an additional option.